First Parish Court for the Parish of Jefferson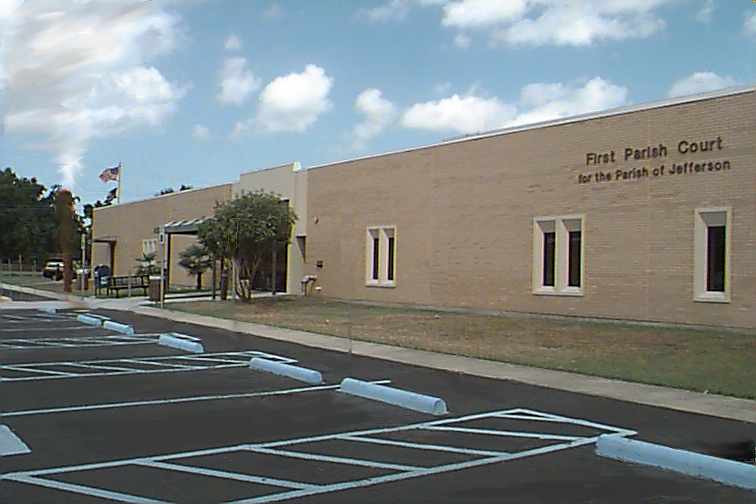 FIRST PARISH COURT
924 David Drive
Metairie, LA 70003
(504) 736-8900
REBECCA M. OLIVIER, JUDGE, DIVISION "A"
GEORGE W. GIACOBBE, JUDGE, DIVISION "B"
First Parish Court primarily handles Traffic, Misdemeanor and Civil Cases where the amount in dispute does not exceed the sum of $10,000. The facilities are recently renovated. It is a good place to handle smaller civil disputes because of its convenient location (the corner of West Metairie and David Drive), the relative ease of parking (particularly when compared to the Gretna Courthouse) and the promptness of its trial docket.
Click here for the First Parish Court Telephone Directory